SoFi Investing Review: Reach Financial Independence
David Ramezani
Modern investing apps are a hot commodity right now and becoming even more competitive as finance companies like SoFi, keep making world-class products. SoFi is a finance company that provides multiple finance products for its customers. One of them is its automated investing platform.
Is SoFi an excellent platform for investing? How do they compare to the competition? What are the pros and cons of using their investing tools? All of this, and more, in this detailed SoFi Investing Review.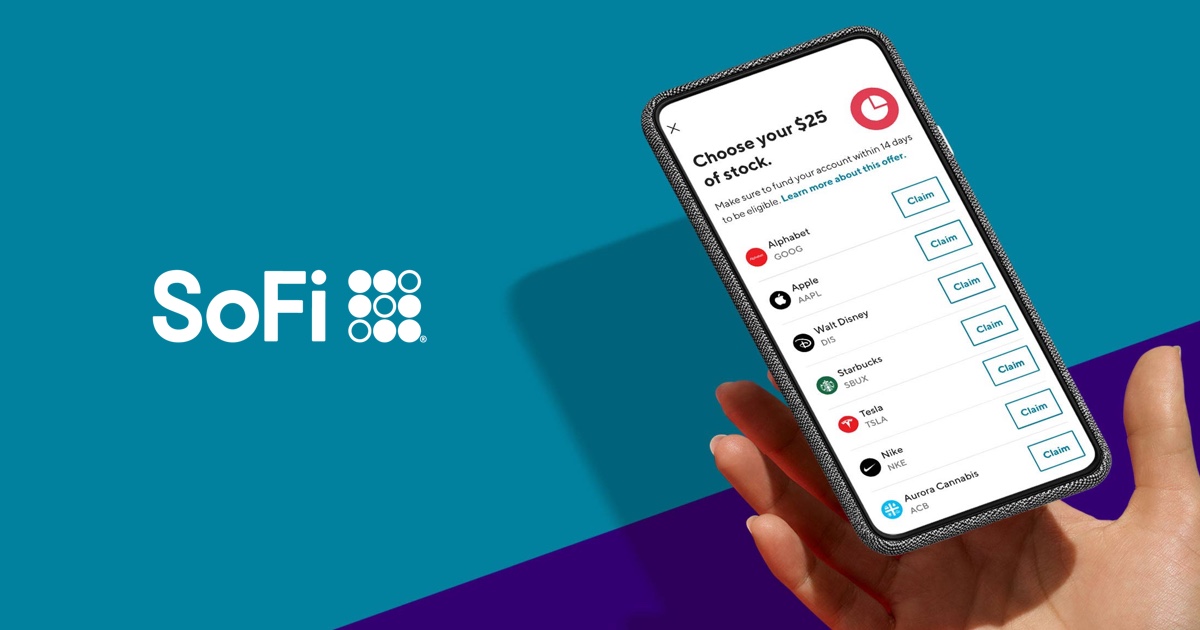 SoFi is a modern finance company that provides financial products and technology to help people manage their money smarter. In their own words, "Our number one goal is helping our members get their money right."
Their mission is to "…help people reach financial independence to realize their ambitions." What started as a student loan refinancing company has turned into a flourishing business providing financial products to help make money even more effortless. And they do that by providing world-class financial tools and services such as:
Student loans
Student loan refinancing
Personal loans
Home loans
Investing accounts
Insurance
While it offers a suite of financial products, one of its more popular features is the investing platform that makes investing accessible, free, and little money required.
Overview of SoFi Investing
To provide a competitive investment product, companies need to provide access to a lot of modern features. Some include the ability to invest in multiple types of investments, the ability to open numerous types of accounts, no fees, little money to start, and even fractional shares investing. So, the question becomes, does SoFi provide all of this? The short answer is yes, and then some.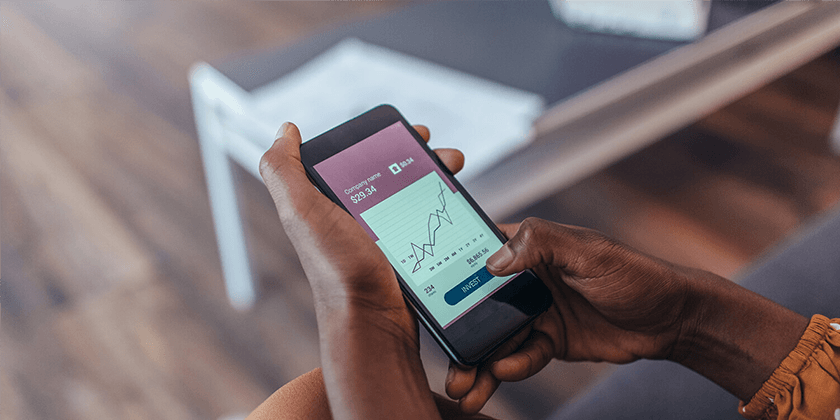 Most investment brokers require minimum deposit amounts and more considerable sums of money to start investing. Not with SoFi. Among the many reasons to invest with SoFi are:
Flexible investing options
Invest as little as $1, regardless of the stock price
Zero fees
Easy options to diversify your portfolio
Access to other critical financial tools
In short, you can begin to manage all your finances in one simple location with SoFi, should you choose to do so.
Flexible Investing Options
There's not a one size fits all when it comes to stock investing. Some prefer to invest in exchange-traded funds (ETFs), others prefer to invest in individual stocks, and some wish to seek additional help from a financial expert. SoFi provides you access to all of the above so you can choose which is most convenient for you.
You can start using an ETF, dabble in purchasing shares of your favorite companies, or buy SoFi's expert-created ETFs.
Fractional Shares Investing
Traditional banks and many investment brokers today still require their users to purchase whole shares of stock. This means that if you want to own a company like Amazon, you need a few thousand bucks just to start because it's price-per-share is in the thousands (as of this writing).
This eliminates a lot of people from being able to start investing in the first place. Fractional shares investing is a modern approach to investing in stocks that allows anyone to invest any dollar amount into any company, regardless of its share price. This means you'd just be purchasing a fraction of a share of that company. If you want to buy $5 on Amazon, you can do so!
The great thing about fractional shares investing is that you can build up your positions over time as you bring in more money to invest.
While this is most commonly known as "fractional shares investing," SoFi calls this "Stock bits" within their platform.
Another common problem that keeps people from investing in stocks is the fees associated with opening an account, making investment purchases, and even selling investments. The traditional investment bank might charge $9.99 for each trade you place, including sell transactions.
While most investment companies are phasing out of this idea of charging a trade commission, there are still a select few that charge high fees that eat away at your investment profits. SoFi lets you invest in stocks completely free with zero trade commissions on purchase transactions or sell transactions.
The only fee there might be, is from the annual management fee of an ETF, called an expense ratio. This isn't a charge from SoFi, but from the fund itself. The expense ratio is often a small fraction of a percent, such as 0.05% of your balance per year. Again, this is not charged by SoFi, but to anyone who invests in that respective ETF.
Diversification is a vital element to being a successful investor. This means spreading out your money among multiple companies and investments. With SoFi, you can invest in various stocks (or fractions of multiple stocks), trusted ETFs, and even cryptocurrencies.
The idea of diversification is "don't put all your eggs in one basket." If one investment does poorly, you're likely to have other investments performing well. SoFi makes it easy to diversify among stocks, investments, funds, and even asset classes.
Relay is a central hub within SoFi's platform that lets you check up on your overall financial health. It's much like a budgeting software that allows you to see your account balances, your credit, your spending, and areas to improve all in one place.
In order to see all your information on Relay, you need to link your bank accounts, investments, credit cards, and loans so they can analyze all your data and provide you detailed insight. What's more, is SoFi takes the data from Relay users and gives you averages for spending among all its users. This helps give you an idea of where your spending stands compared to other consumers using the app.
SoFi Daily Educational Content
SoFi Daily provides regular finance and money news to help you stay top of your game. Information includes things like "A Review of the Year's Third Quarter" with insights on money and finance. They provide access to SoFi's podcast episodes discussing common financial topics and providing helpful educational content.
SoFi enables its users to turn on "social sharing" so that other users can follow their portfolio and be updated on account activity such as new companies added, buy and sell transactions, etc. The idea is to gain insight from other investors on successful investing strategies so users can implement them within their own portfolio.
Social sharing is optional should you want to share your portfolio with others. You can also view the top followed investors to see their portfolios and gain new ideas and insights.
When it comes to determining where a company falls short, it requires comparing the product to what else is available to choose from. Some standard investment features that are offered on other platforms but not offered on SoFi are:
Access to more detailed company statistics such as revenue growth, earnings per share growth, and insider holdings.
An easier way to socialize through the social sharing options such as having feeds of followers' comments, etc.
Access to wealth management advisors for those who have high net worth and need an expert to manage their portfolio.
More options to choose from within expert ETFs
If SoFi were to implement features such as these listed above, no doubt they would be a top pick for investing and nearly anything finance.
There is certainly no "one size fits all" product when it comes to investment platforms. The trick is to identify your top investment priorities and choose the platform that meets the majority of those priorities. Some great alternatives to SoFi Invest are:
Is SoFi Investing Right for You?
If you're a new investor learning the ropes of the stock market and want a great platform with tools and educational resources to help you out, then SoFi would be a great option to pick.
Others that would benefit significantly from SoFi Invest are:
Users who want low cost investing options
People who wish to invest with any dollar amount
Those who wish to invest in expertly created ETFs in a passive manner
Anyone who wishes to simplify their finances by having everything in one convenient location
The great thing is, SoFi is free to use and often has sign-on bonuses worth taking advantage of to test the ropes. You've got nothing to lose!