Trade Ideas vs StocksToTrade: Compare and Decide
David Ramezani
Most professional traders, hedge fund managers, and active investors find they have a lot on their plate when it comes to analyzing their investment plan and trading strategy. For that reason, they often resort to trusted investing platforms like Trade Ideas or StocksToTrade to help them crunch the numbers, play out different scenarios, and ultimately make the executive decision on how they grow their portfolio. We'll dig deeper into both platforms in this Trade Ideas vs Stockstotrade Review.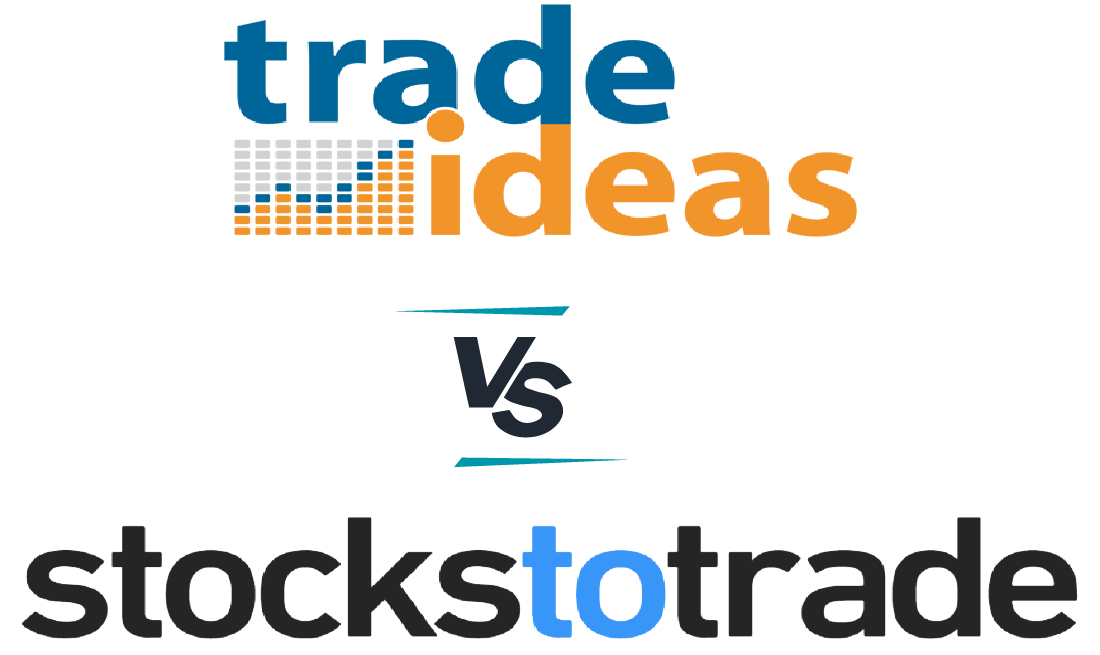 Both Trade Ideas and StocksToTrade are respected investment data platforms that can help investors, professional traders and hedge fund managers manage their financial growth by providing them the data behind the trading decisions and strategies. Which one is better? We will leave that for you to decide, but here is a comparison of the two platforms.
Which i
s better: Trade Ideas vs StocksToTrade
When deciding which platform is best suited for you, you will need to ask yourself a few questions to understand your ultimate goal. Some questions to keep in mind are:
What is your ultimate goal in using a data platform to help make successful trades?
What are your trading strategies, and what tools are needed to help realize those strategies?
Do you want to have the ability to reach out to a professional for additional help?
Do you have particular brokers that you work with that will need to integrate with the platform?
These questions and any other related questions will help point you in the right direction on which is best for you. We will show you a quick overview of each platform, then compare the different features, benefits, pricing, and additional details below.
Trade Ideas Overview
Trade Ideas is an A.I. technology platform that was originally founded to provide basic technology to traders and investors. Over time and after working with many funding partners, they realized they work best when providing their technology specifically to professional investors, active traders, and even hedge fund managers.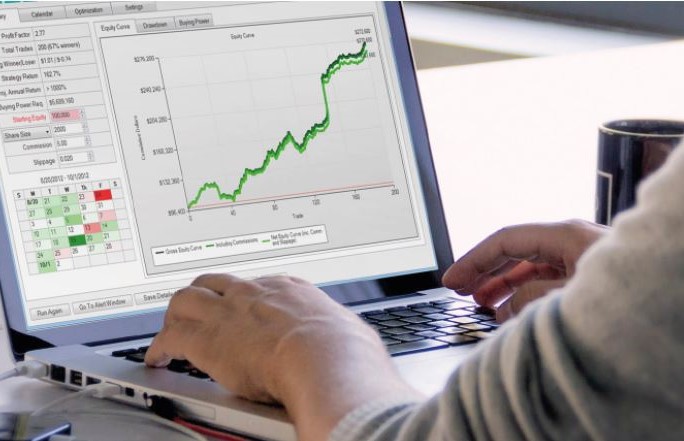 The technology lets you compare different scenarios, see probabilities of trades, and even receive customized alerts when certain prices, patterns, or economic events occur. Their platform allows you to "be the CEO of [your] financial empire." In other words, they perform thousands of scenarios every day with different trades and their respective outcomes and provide the data to you so you can be the ultimate decision-maker on how to place your trades.
StocksToTrade is also a trading platform that uses technology to its advantage to aid traders and fund managers make decisions based on market data. The technology seeks to be the one-stop shop for all your watchlists, news, indicators, charts, patterns, etc.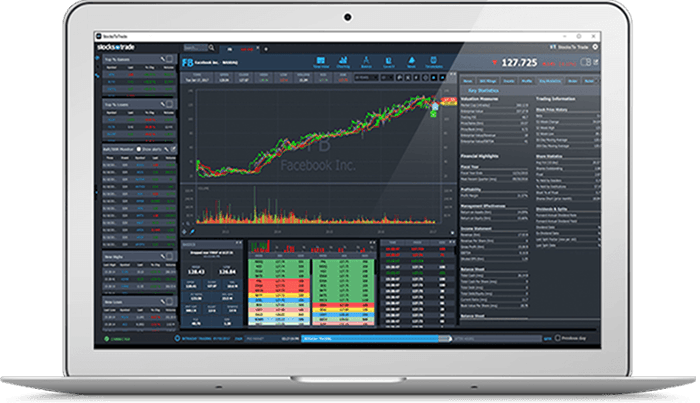 Their technology has built-in algorithms and stock scanners to notify you of high potential trading opportunities. When it comes to trading on a last-minute notification, time is of the essence and StocksToTrade promotes that they provide you that information "…faster than anyone else."
Features & Benefits Comparison
Both platforms are similar in their data-driven technology that helps you make more profitable trades. The biggest differences between the two will lie within the organization of that data and the ability to filter through different trade scenarios.
Trade ideas was built with data and artificial intelligence top of mind. Some of the popular features of Trade ideas are:
Artificial Intelligence: Perhaps the most exciting aspect of Trade ideas is their Artificial Intelligence technology that literally acts as a partner to your trading decisions. The A.I. uses dozens of investment algorithms that test over one million trading scenarios giving you the strategies that have the highest probability of success. This takes away the stress of deciding which trade to place and when, and helps you use logic over emotion for your trading decisions.
Automation: Furthermore, they allow you to connect your Interactive Brokers account and set up your trades to be on autopilot when certain market scenarios occur. This allows you to save time that would otherwise be spent placing trades that fit your strategy and allows you to focus your energy on more urgent matters.
Backtesting: Their backtesting lets you scan different entry signals and trading plans using event-based backtesting to improve your trading strategies.
Alerts: You can set up notifications on different events and alerts based on real-time notifications to give you an edge on making your trades quickly. Their alert windows feature lets you see multiple time frames at once as events play out in real-time.
Full Quote Windows: Rather than having to have multiple tabs open to view all the fundamental data for a trade, the "Full Quote Windows" feature lets you see all of that data on the same page as the stock quote page, all at a glance.
StocksToTrade tends to focus more on providing insightful data and spotting profitable patterns, then lets the user make their decisions accordingly. Some popular features of StocksToTrade are:
Real-Time Data: Not only the ability to access the data in real-time but also the ability to easily find that information with a quick search. Whether this is an SEC filing, a company-specific report, executive team data, or news, you can access it quickly AND in real-time. This ensures that your trades are made with the most recent and relevant information.
Stock Screeners: Having watchlists helps you categorize your trades to fit your organizational layout. You can use Stock Screeners to build as many watchlists as you would like and categorize them specific to different features, prices, sizes, etc. You can also use the Stock Screeners feature to locate "hot opportunities [that] successful traders are following."
ORACLE: Oracle is a unique stock scanner that lets you find stocks primed and ready to make big moves. It uses a proprietary algorithm that calculates real-time ratios to find profitable trading opportunities. This feature uses data from past big winners and uses it to analyze and find stocks in similar scenarios with high probabilities to be successful.
Trade Ideas vs. Stocks to Trade Pricing Comparison
When it comes to pricing, the goal is to determine which platform offers more features for the price. While one of the platforms may cost more than the other, it may also have more features. And, if one platform ends up being cheaper AND offers more features, then it's clear who the winner is!
There are two pricing plan options with Trade Ideas, each slightly different, and the varying prices depend on the respective features available through that package. The available packages are a Standard plan or a Premium plan.
Standard Plan: This costs $2.90/day if paid annually and $3.90/day if paid monthly. It allows you access to streaming trade ideas, simulated trading, 10 simultaneous charts, virtual trade assistant, up to 500 pricing alerts, and access to trading strategies and additional portfolio management options.
Premium Plan: This costs $6.20/day if paid annually and $7.50 per day if paid monthly. The premium plan includes everything in their standard plan plus additional simultaneous chart windows (20 charts), A.I. virtual trading analyst (named Holly), entry and exit signals, risk assessment, the ability to backtest trade ideas, and set up auto trades with your Interactive Brokers account
StocksToTrade offers only one pricing plan with the ability to pay either monthly or annually. For the monthly pricing plan, you pay $179.95 per month, and the annual plan costs $1,899.50 per year for unlimited access to all the platform features (listed above). In comparison to Trade Ideas pricing, it's slightly more expensive both monthly and annually, however, they also include a library of content and videos to help educate new traders on their software and on different trading strategies.
Who Is Trade Ideas Best Suited For?
Perhaps the founders said it best themselves when they said, "Trade ideas LLC caters to investors, traders and market professionals…". I'd add to that the fact that their platform is more than just a source for viewing and organizing data, it's a platform that also automates some of the tedious tasks for you and even becomes an A.I. trading partner as well.
Trade Ideas is most likely best suited for the trader who anticipates high trading volume and relies on quick and real-time data to make last-minute trades. It's also best for those who wish to automate the trades and strategies that are binary by nature. Learn more about it in our Trade Ideas Review.
Who Is StocksToTrade Best Suited For?
StocksToTrade, on the other hand, is more of a platform that provides you a lot of data with the ability to organize and test that data. Traders who need a vast library of data and information to back up their trades, and nothing else, would do well to use StocksToTrade as their one-stop-shop source of information.
Their ORACLE screener is particularly helpful for traders to find patterns that mimic that of past successful trades and act on that information. When all is said and done, StocksToTrade is best for traders who want a major source of data and patterns analysis without the need to automate any mundane tasks.