Best Tax Prep Software for 2021: Which Tax Prep Software Should You Choose?
David Ramezani
Wondering which tax prep software is the best one for you? The struggle to decide is real when there are multiple options with great benefits for people with both complex and basic tax returns. We'll show you a few important things to watch for in a tax preparation software to ensure you pick the best choice for you, as well as give a detailed overview of the 6 most popular and well-respected tax preparation software. Consider this your one-stop shop to helping you decide which tax prep software you should use!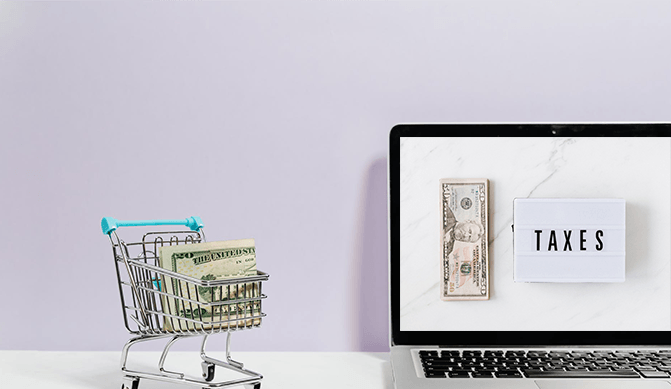 Which Tax Preparation Software Should You Use?
To make sure you pick the right tax preparation software for you and your family, there are a few things you might want to consider.  Believe it or not, a self-employed individual may need to use a different tax prep software than a w-2 full-time employee with a family. Some services cater more to different people with different tax filing statuses. Consider the following questions when picking which tax software is right for you:
Are you filing for a business, yourself, your family, or all three?
Pricing – does a higher-priced service offer you an even larger refund? Do you get what you pay for?
How much assistance do you need with your taxes? Can you do it yourself by following the software guidelines, or do you need the help of a tax professional?
If your taxes are complicated, will the software support the tax forms you need?
How available are your former tax returns from past years? Does the tax software charge extra to give you copies of archived tax returns?
How accessible is the tax prep software? Do they offer a mobile app, in-person assistance, phone or email assistance as well?
The answers to these questions will get you started in the right direction. The rest is bells and whistles! Here's an overview of the six most reputable tax preparation software services…
TurboTax – Best tax preparation software for those who have complex returns
TurboTax is perhaps one of the most popular tax solutions today. It's owned by Intuit, who created the popular small – medium-sized business accounting software, QuickBooks. Furthermore, it's also very popular due to its ease of use and simple instructions. They lay out all the steps for you in an easy to understand layout.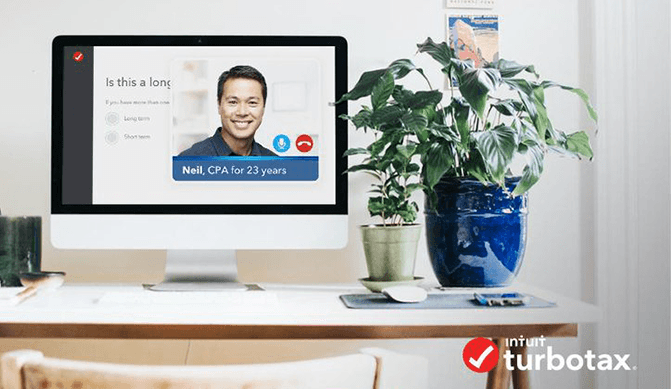 Popular features that TurboTax offers are:
A user-friendly mobile app to access and even file your taxes from your phone
W-2 snapshot upload feature – you can take a picture of your w-2, and it automatically uploads everything for you to your tax return
Audit Guidance – you get added assistance should you be the lucky one selected for an audit.
TurboTax calculations are 100% guaranteed accuracy
Live on-demand CPA's (Certified Public Accountants) and EA's (Enrolled Agents to do taxes) should you need extra help or need answers to quick questions while filing your taxes
TurboTax is a great option for those who have complex tax returns, those who want total access even via mobile devices, and those who may need on-demand help.
TaxAct – Best Tax Software for Those on a Budget
TaxAct is a newer option that began in 2000. They've got a very user-friendly interface that is about as simple as you can get. Whether you're a W-2 employee, a college student, homeowner, have kids, have investments, do contract work, own a business or planning for retirement, TaxAct has built-in tools to help each scenario, and for a few bucks cheaper.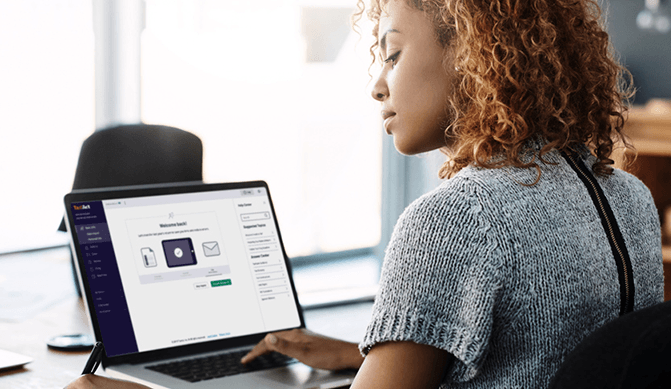 A few popular benefits offered by TaxAct are:
Multiple package options depending on your filing status and employment status
TaxAct guarantees their calculations are 100% accurate
Their software guarantees you will get the maximum refund possible or your money back
Their Deduction Maximizer tool makes it convenient to find deductions and see the effects on your return
TaxAct poses a great solution for those looking to pay a low price with access to similar tools offered by the competition.
H&R Block – Best Tax Service for those Who Need In-person Support
H&R Block is known for offering both a premium "do-it-yourself" tax software for online filing as well as thousands of in-person offices. The pricing above is the pricing for filing your taxes online with their easy to use tax software, however, should you choose to have a professional do it for you it may cost more depending on how complicated your taxes are. Furthermore, you can even choose to file online with their "Online Assist" option which is a DIY option with the ability to request additional help as needed.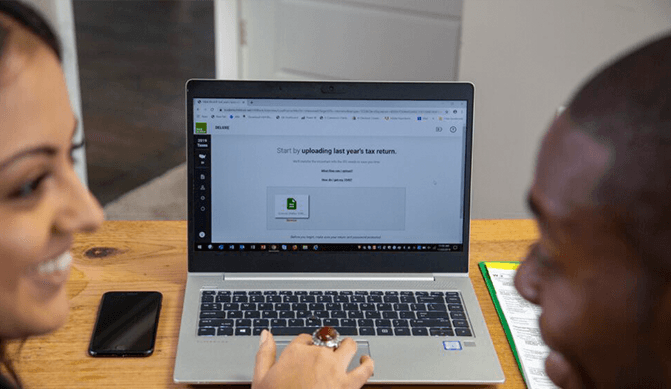 A few benefits offered by H&R Block are:
Audit Support VS Defense: H&R Block offers free "Audit Support" which is basic guidance should you get audited. However, they also offer "Audit Defense" through their "Worry-Free Audit Support" package which assigns you an enrolled agent to walk you through the audit process
Live Video Help: Should you choose to request additional help while filing online, their representatives are available via chat, email phone and even video.
Brick and mortar local offices
Additional 4% refund if loaded onto Amazon gift card
H&R Block is a great solution for anyone who wishes to have in-person assistance through the convenience of a close-by office, as well as those who may believe an audit is coming and wish to have additional assistance during an audit.
Sal Ramezani
2021-02-10T02:41:33-06:00