Best Robo-Advisors Compared
David Ramezani
Why wait to meet with your financial advisor who may charge you a costly fee for their hour of time, when you can actually invest with expert advice for free (not to mention much quicker). That's why modern investment companies have used technology to create algorithmic driven investment platforms so that anyone can invest with a customized investing portfolio. These are called Robo Advisors. Which is the best Robo-advisor to use? What should you look for when picking a Robo-advisor? You'll find the answers to these questions in our guide to the best Robo-advisors outlined below.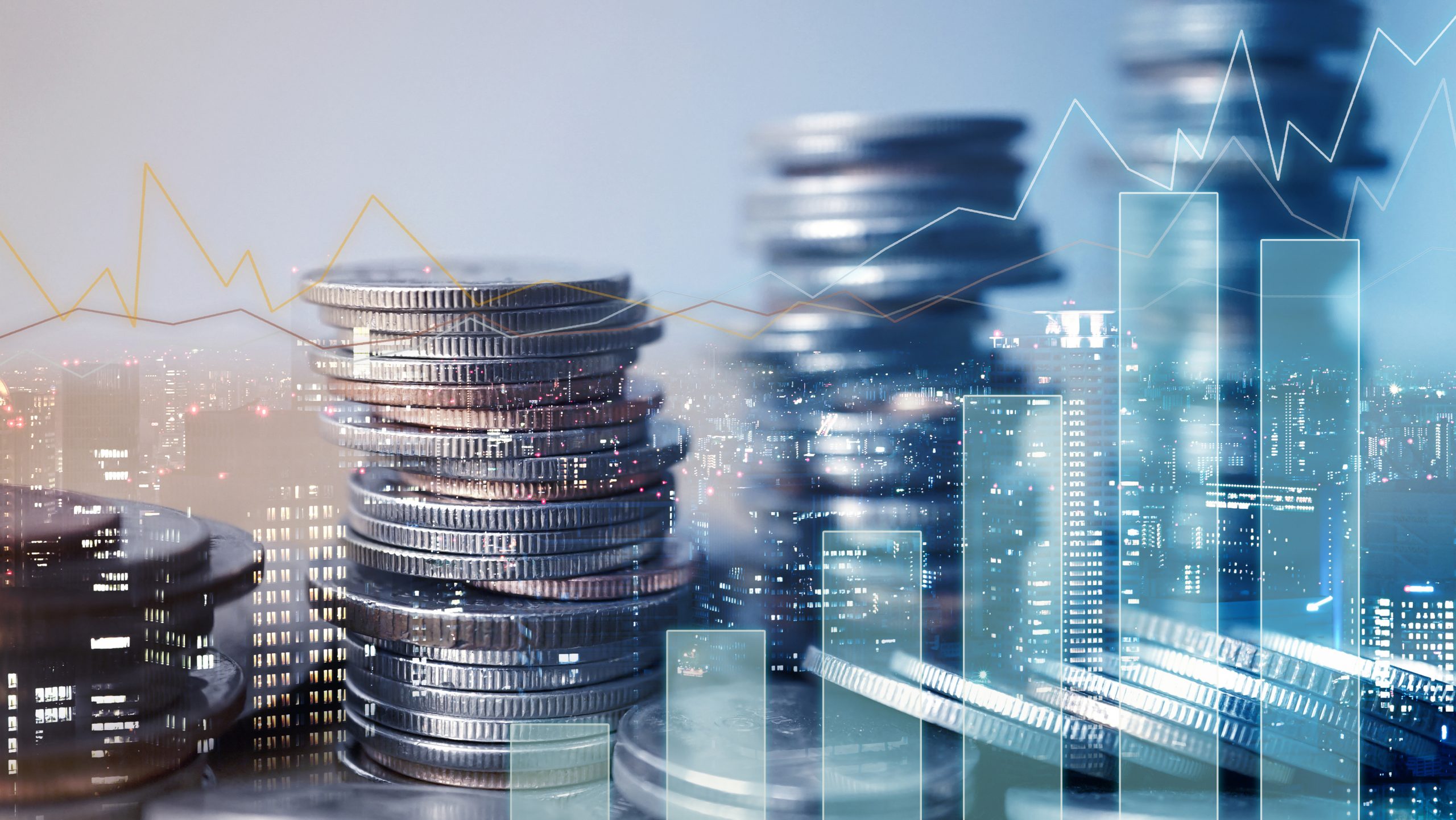 What Is a Robo Advisor?
A Robo-advisor is an algorithmically driven process for building you a diversified investment portfolio based on your answers to a few investing questions. Robo-advisors are built with the expertise of professional advisors, then automated through an algorithm. The result is expert advice, a diversified portfolio, and no hassle of waiting days or weeks to build a diversified portfolio.
So, which Robo-advisor should you use, and why? What are the different benefits you should look for in a Robo-advisor? To start, here are a few questions to consider, followed by a breakdown of our top-rated Rob-advisors today.
How hands-on do you wish to be with your investments? Do you plan to do daily analysis, or prefer a "set it and forget it" approach?
How much money do you have to begin investing? Some Robo-advisors may have promotions offering a sign-on cash bonus when opening an account and depositing a certain amount.
Do you want to have access to financial professionals if needed?
What type of investment account do you plan to open? An individual brokerage, an IRA, a custodian account, etc.?
After answering these questions you'll be able to determine which Robo-advisor will best meet your needs.
M1 Finance
Fees / Commissions: $0 fees and $0 commissions. The only fee's you might see is if you invest in an ETF, that ETF will have a small expense ratio (not charged by M1 Finance). M1 Finance may have additional miscellaneous fees.
Account Minimums: $100 to start investing, $500 if it's a retirement account. After minimums have been met, you can invest with as little as $10.
Promotions: Up to $2,500 bonus for account transfers and a $10 referral program for referring friends and family.
M1 Finance is built around the idea of being able to invest in the stock market automatically and for free. What sets M1 Finance apart from the rest is the ability to invest in individual "pies", or a group of stocks you've preselected and allocated a percent of your portfolio to each stock. You can create your own pie or invest using expert pies made by financial professionals. Furthermore, once you meet an account balance of $10,000, M1 Finance allows you to take out a loan of up to 35% of your account balance without any credit check.
You also have the option to open an M1 Spend account, which is a basic checking account. You can get a higher interest-bearing checking account with M1 Spend if you pay a $125 fee per year.
Who is M1 Finance best suited for?
M1 Finance works best for any investor wishing to have access to the funds they invest in, while also having a "set it and forget it" approach. They are also best for those wishing to pay zero account fees. Want to learn more about M1 Finance? Here's our M1 Finance review.
Betterment
Fees / Commissions: Betterment charges 0.25% of your account balance annually for the "Digital" plan, and 0.4% for the "Premium" plan.
Account Minimums: $0 minimum for the "Digital" plan and $100,000 minimum balance for the "Premium" plan.
Promotions: Up to 6 months free when referring accounts that deposit anywhere from $15,000 to $250,000.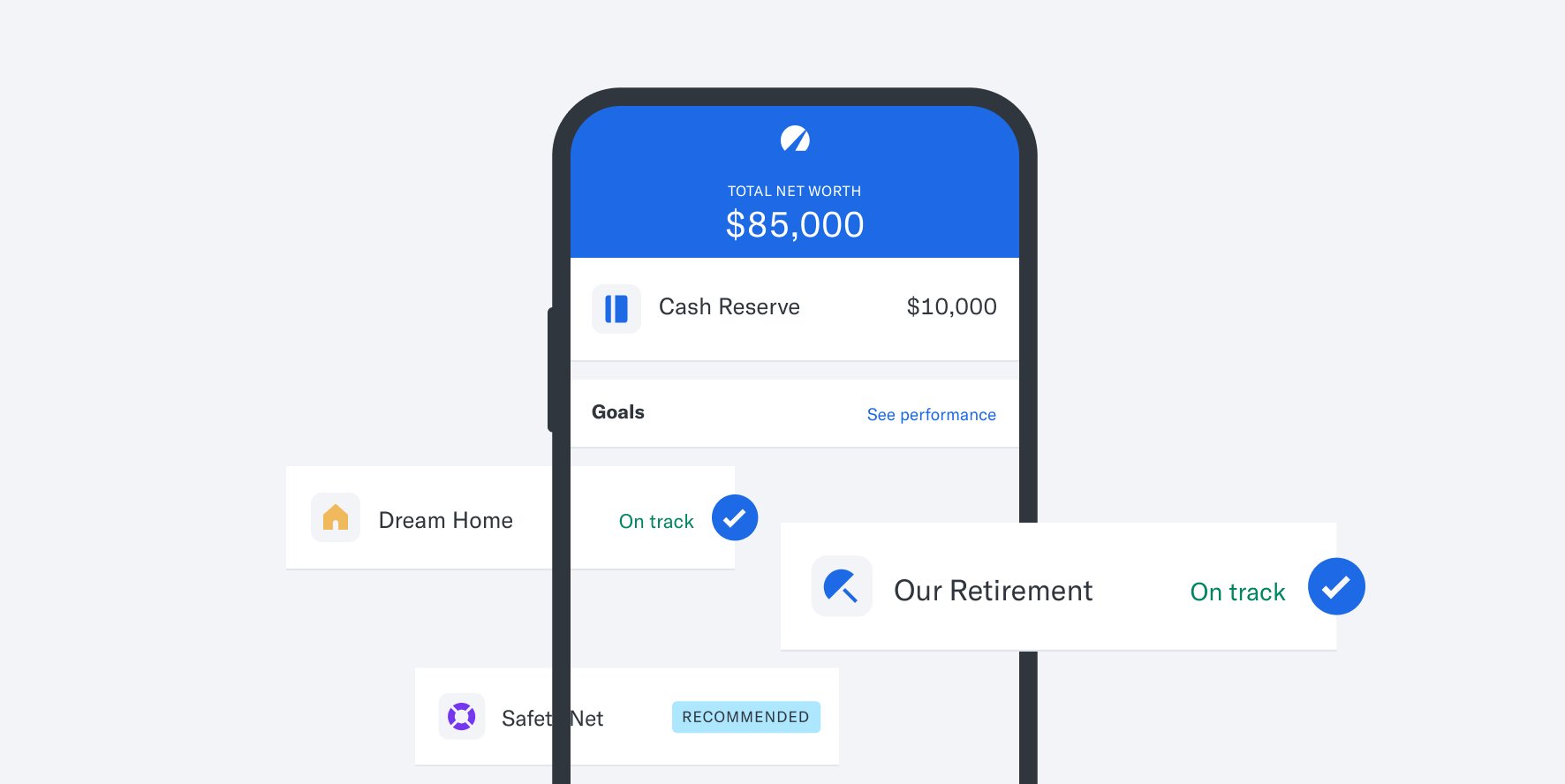 Betterment's founder created the platform to make managing your money as easy and convenient as possible. Their platform builds you a customized investment portfolio and plan based on your money goals and objectives. You also get direct access to meet with a financial advisor or ask basic questions as they arise via chat, phone, or email. Should you want a detailed planning meeting, you can pay a fee to meet with one of their trusted advisors.
They offer two plans, a Digital plan, and a Premium plan. The Digital plan allows you all the free benefits such as a customized portfolio, ask questions to financial advisors, portfolio rebalancing, and great customer service. The Premium plan gives you added benefits such as unlimited access to CFP (certified financial planner) professionals for additional advice.
Who is Betterment best suited for?
Betterment is a great option for individuals who wish to have the convenience of a financial advisor as needed, while still getting a customized investment portfolio built based on their investment objectives. Want to learn more about Betterment? Here's our Betterment review.
Ellevest
Fees / Commissions: The digital plan has an annual fee of 0.25% of your account balance, and an annual fee of 0.5% of your balance for their premium plan.
Account Minimums: The digital plan has a $0 minimum balance, and the premium plan requires a $50,000 minimum balance.
Promotions: Up to $750 cash bonus when depositing anywhere from $25,000 to $250,000.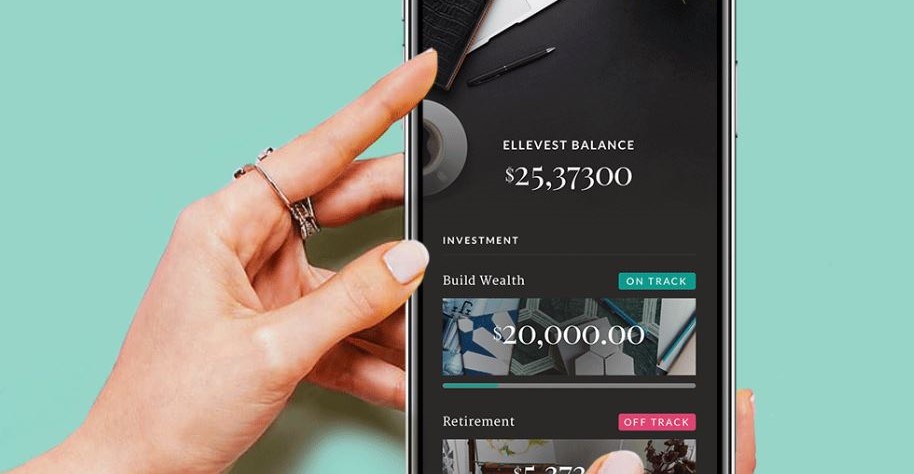 Ellevest is unique in that it caters to women who wish to invest in the stock market. Their platform promotes that investing is primarily filled with male financial experts, so Ellevest was created to provide advice to females from primarily female financial experts. Thus, their motto is "Built by women, for women."
Who is Ellevest best suited for?
Ellevest is best suited for female investors seeking advice from female financial experts. Can males join Ellevest? Absolutely! However, Ellevest considers the lower average incomes for women and longer lifespan when putting together a financial plan. Want to learn more about Ellevest? Here's our Ellevest review.
Wealthfront
Fees / Commissions: Wealthfront has an annual fee of 0.25% of your account balance, charged monthly. There are no other miscellaneous fees.
Account Minimums: Minimum of $500 to invest
Promotions: $25,000 giveaway each week for four weeks when you open a Cash Account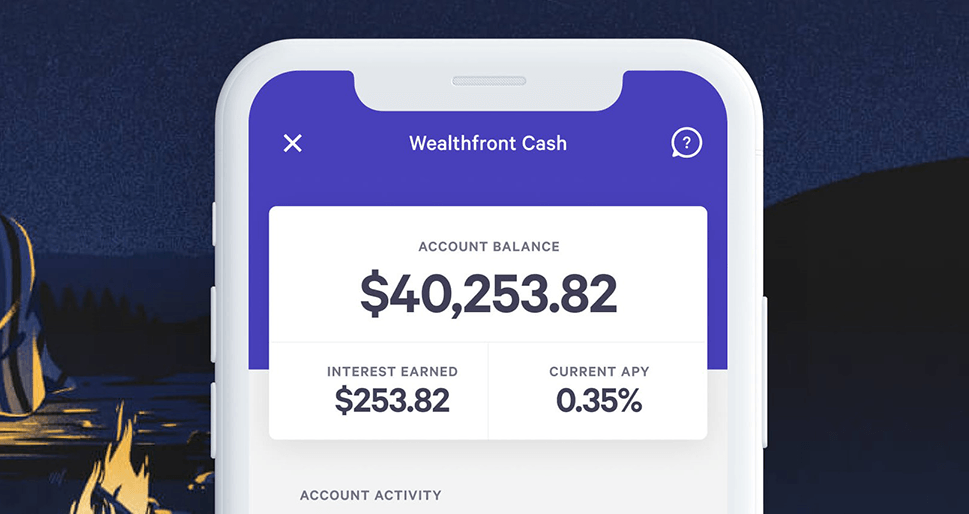 Wealthfront is perhaps the closest competitor to Betterment, and as a result, it caters to a very similar audience. Due to the higher minimum balance, Wealthfront is a better option for those who already have a chunk of money available to invest, and those that want a truly digital financial advisor as needed.
SoFi
Fees / Commissions: $0 for accounts that have a balance below $10,000 and for SoFi borrowers. Otherwise, it's 0.25% of your account balance per year.
Account Minimums: $0
Promotions: $75 bonus when you open an account and fund it with $1,000 or more.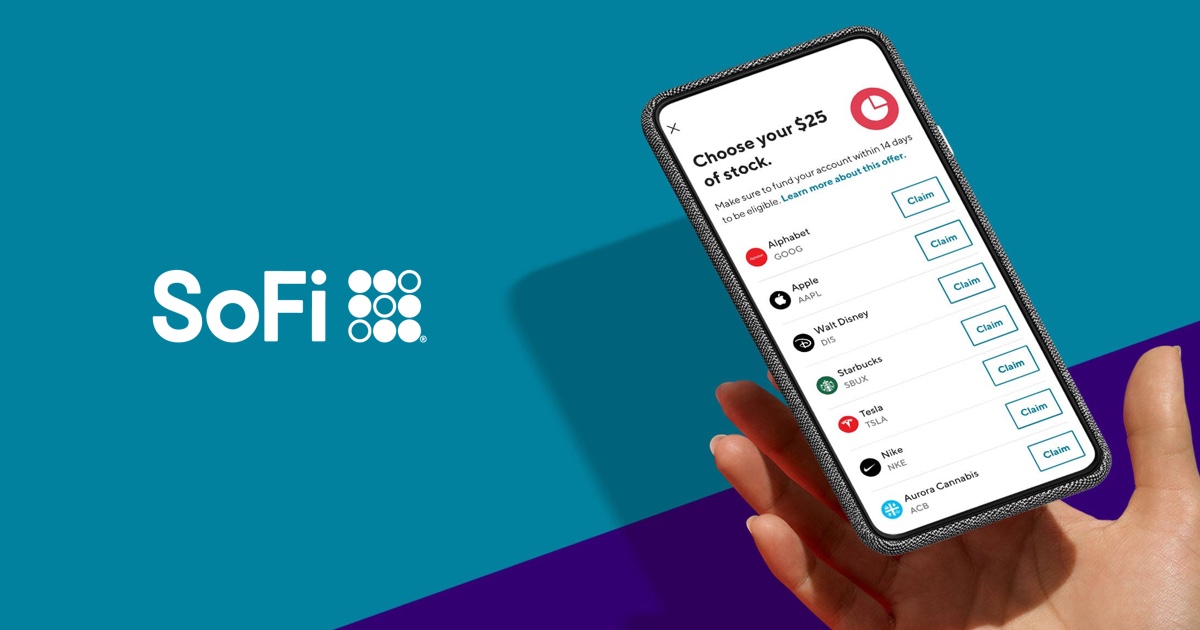 SoFi originally started out as a lending company issuing all types of loans. Recently, they have launched their new investing platform that seeks to make investing easy for anyone at a fair price. They offer both customized portfolio options as well as allow you to invest in individual stocks should you choose to do so. Furthermore, they also allow you to purchase stocks based on dollar amounts, rather than share counts. This is called fractional shares investing.
Who is SoFi best suited for?
SoFi is a perfect option for anyone who wants a wealth of products at their fingertips, and that includes financial services outside of just investing. Those who wish to invest but have little money can also begin with SoFi for as little as $1. Furthermore, if you're already a customer of SoFi through their lending platform, you get free access to their investing platform regardless of your account balance. Want to learn more about SoFi? Here's our SoFi review.
Blooom
Fees / Commissions: Bloom Essentials: $95 per year per account, Bloom Standard: $120 per year per account, and Bloom Unlimited: $250 per year per year with unlimited accounts.
Account Minimums: $0
Promotions: Occasional promotion codes for discounted annual fees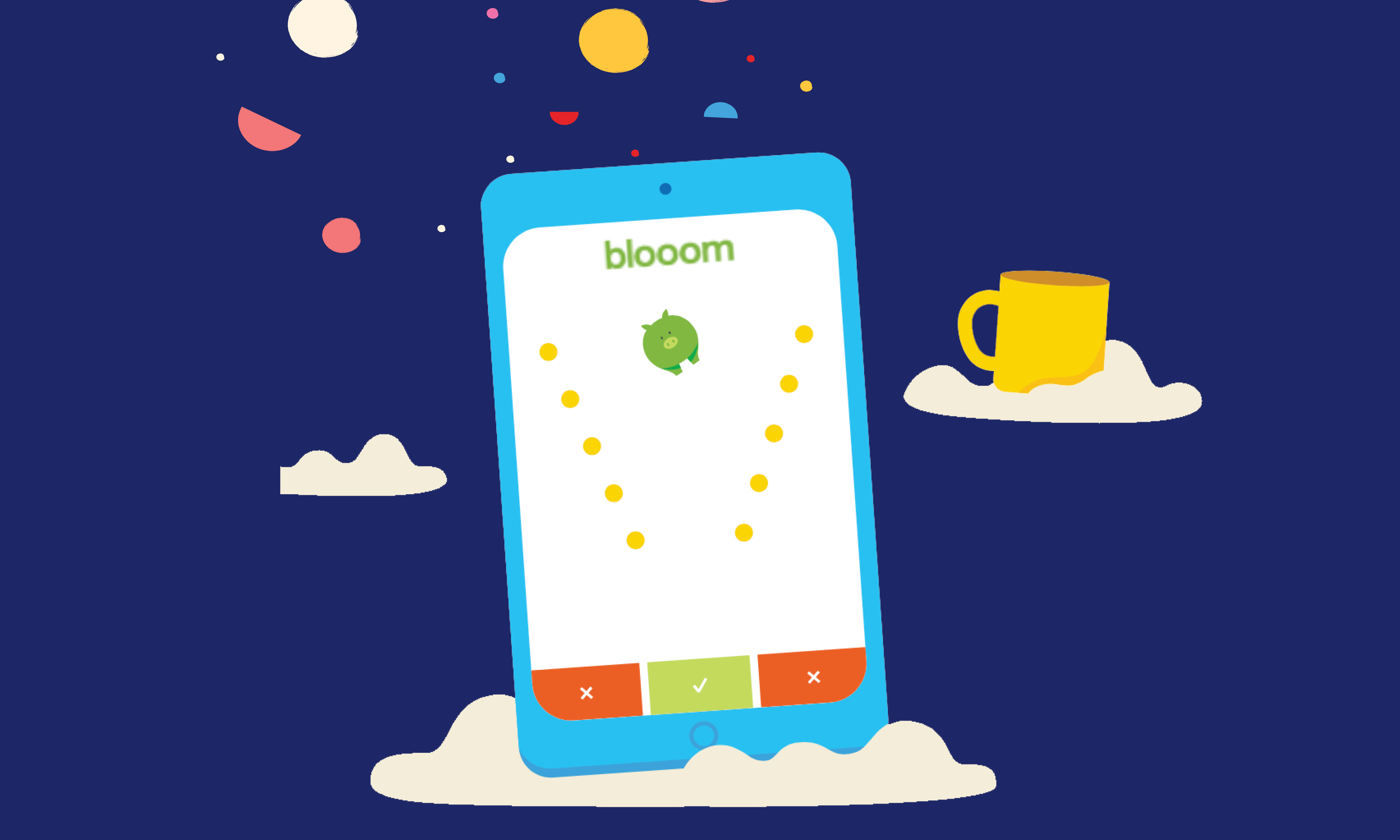 Blooom (yes, they spell their name with three "O's") is perhaps one of the most unique investing platforms that put its focus on helping you manage your 401k's and IRA's. In their own words "We are founded on the belief that professional retirement help should be smart, simple, and available to all Americans." They will do all the research for you and help you invest in the most cost-effective funds that align with your investment objectives.
Who is Blooom best suited for?
Blooom is a fantastic option for anyone who has an employer sponsored 401k, or an IRA account. Many 401k accounts have limited funds you can invest in and Blooom will make it easier to make the right investment decision. If this sounds like you, then Blooom is the way to go!